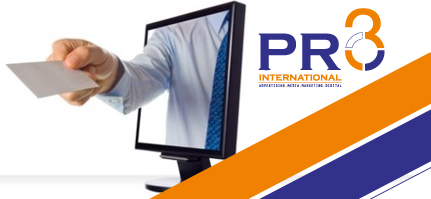 You can use email marketing to generate new business leads and keep in touch with your existing client base to aid customer retention and for upsell opportunities. As an email marketing agency, PRO3 can help you with the whole email process, from concept to statistics. Our specialists create inspiring email marketing campaigns to drive targeted traffic to your website. We can also help to build your mailing list and our highly sophisticated tracking system helps track the success or actions from every email campaign.
Email marketing benefits
Cost effective - email marketing offers substantial savings compared to traditional print methods
Targeted - segment your email list, personalise your email and build conditional emails through our powerful sending platform - Pro3Mail PRO
Trackable - monitor deliverability, opens, clicks and even set actions based on recipient clicks within the email. Use this data to improve campaign effectiveness in future email sends
Immediate delivery - turn round marketing campaigns quickly, schedule send times and be confident in a rapid delivery through our high capacity servers
Drive website traffic - deep link directly to a relevant iwebsite page with more information, and get your target audience engaging with your site
Why PRO3Mail PRO for email marketing
PRO3Mail PRO offers a powerful, robust and reliable web based system including all the features you would expect from a professional email marketing solution. To close the loop, the data you gather from your email marketing statistics can even be passed back to your customer database by integrating PRO3Mail PRO with your CRM.
The PRO3 team combines both creative and technical expertise, so you can be sure our email marketing service will achieve outstanding results.